Name: Ruiyuan Li (李瑞远)
Gender: Male
Affiliation: College of Computer Science, Chongqing University
Title: Associate Professor
Email: ruiyuan.li at cqu.edu.cn
Address: Main Teaching Building, Area A, Chongqing University, China
Research Interests: Spatio-Temporal Data Management and Mining, Distributed Computing, Urban Computing
[中文版] [Google Scholar] [DBLP] [Homepage in Chongqing University]
---
Dr. Ruiyuan Li is an associate professor with the College of Computer Science, Chongqing University, China. He was the Head of Spatio-Temporal Data Group in JD Intelligent Cities Research, leading the research and development of JUST (JD Urban Spatio-Temporal data engine). Before joining JD, he had interned in Microsoft Research Asia from 2014 to 2017. He received the B.E. and M.S. degrees from Wuhan University, China in 2013 and 2016, respectively, and the Ph.D. degree from Xidian University, China in 2020, under the supervisor of IEEE Fellow and ACM Distinguished Scientist Professor Yu Zheng. His research focuses on Spatio-temporal Data Management and Mining, Distributed Computing, and Urban Computing. He has published over 30 refereed papers, and applied for over 30 Chinese patents. One of his patents got the China Patent Excellence Award. He received the Excellent Doctoral Dissertation Award of Shaanxi Computer Society in 2020. He is a member of CCF (China Computer Federation), a member of IEEE and ACM, a member of Technical Committee on Databases of CCF (the first member in Chongqing City), and a member of Technical Committee on Pervasive Computing of CCF. He is a reviewer of several top-level conferences and journals. JUST system, which he was responsible for, has been successfully deployed in many national projects of China.
The biggest advantage of Dr. Ruiyuan Li is that he not only has a research background in several top universities, but also has experience in several big enterprises. Whether you are interested in academic research or are preparing to work in industry, you can feel free to contact him.
There are annually 2~3 postgraduate places opening for self-motivated, hard-working and down-to-earth students majoring in computer science, GIS or other related majors!
Education Experience
2016.09 - 2020.08 Ph.D. Computer Science and Technology Xidian University, China

2013.09 - 2016.06 M.S. Computer Software and Theory Wuhan University, China

2009.09 - 2013.06 B.E. Computer Science and Technology Wuhan University, China
Work Experience
2021.10 - Now Associate Professor Chongqing University, China

2018.01 - 2021.10 Researcher/Head of Spatio-Temporal Data Group JD Intelligent Cities Research, China

2014.07 - 2018.01 Research Intern Microsoft Research Asia
Selected Published Papers (*Corresponding Author)
2022
Fuqiang Gu, Yong Lee, Yuan Zhuang, You Li, Jingbin Liu, Fagnwen Yu, Xuke Hu, Ruiyuan Li, Chao Chen. MDOE: A Novel Event Representation By Considering the Magnitude and Density of Events. IEEE Robotics and Automation Letters. (RA-L)

Sijie Ruan, Cheng Long, Zhipeng Ma, Jie Bao, Tianfu He, Ruiyuan Li, Yiheng Chen, Shengnan Wu, Yu Zheng. Service Time Prediction for Delivery Tasks via Spatial Meta-Learning[C]//Proceedings of the 28th ACM SIGKDD Conference on Knowledge Discovery & Data Mining. 2022 (ACM KDD 2022, CCF A)

Ruiyuan Li, Liang Zhang, Juan Pan, Junwen Liu, Peng Wang, Nianjun Sun, Shanmin Wang, Chao Chen, Fuqiang Gu, Songtao Guo. Apache ShardingSphere: A Holistic and Pluggable Platform for Data Sharding[C]//2022 IEEE 38th International Conference on Data Engineering (ICDE). IEEE, 2022. (ICDE 2022, CCF A) [Slides_Ch][Slides_En][Video_Ch]

Huajun He, Ruiyuan Li, Sijie Ruan, Tianfu He, Jie Bao, Tianrui Li, Yu Zheng. TraSS: Efficient Trajectory Similarity Search Based on Key-Value DataStores[C]//2022 IEEE 38th International Conference on Data Engineering (ICDE). IEEE, 2022. (ICDE 2022, CCF A)


Sijie Ruan, Cheng Long, Xiaodu Yang, Tianfu He, Ruiyuan Li, Jie Bao, Yiheng Chen, Shengnan Wu, Jiangtao Cui, Yu Zheng. Discovering Actual Delivery Locations from Mis-Annotated Couriers' Trajectories[C]//2022 IEEE 38th International Conference on Data Engineering (ICDE). IEEE, 2022. (ICDE 2022, CCF A)

Li Ruiyuan, Zhu Haowen, Wang Rubin, Chen Chao, Zheng Yu. Fast and Distributed Map-Matching Based on Contraction Hierarchies[J]. Journal of Computer Research and Development, 2022, 59(2): 342-361 (in Chinese). (李瑞远,朱浩文,王如斌,陈超,郑宇. 基于路网层次收缩的快速分布式地图匹配算法[J]. 计算机研究与发展, 2022, 59(2): 342-361) (CCF A) (EI: 20220711630582)

Yu Zisheng, Li Ruiyuan*, Guo Yang, Jiang Zhongyuan, Bao Jie, Zheng Yu. Distributed Time Series Similarity Search Method Based on Key-value Data Stores. Ruan Jian Xue Bao/Journal of Software, 2022, 33(3): 950-967 (in Chinese). (俞自生, 李瑞远*, 郭阳, 蒋忠元, 鲍捷, 郑宇. 基于键值存储的分布式时序相似性搜索方法. 软件学报, 2022, 33(3): 950-967) (CCF A, NDBC 2021萨师煊优秀学生论文奖)

WANG Ru-bin, LI Rui-yuan*, HE Hua-jun, LIU Tong, LI Tian-rui. Distributed Distance Join Algorithm for Massive Spatial Data[J]. Computer Science, 2022, 49(1): 95-100 (in Chinese). (王如斌, 李瑞远*, 何华均, 刘通, 李天瑞. 面向海量空间数据的分布式距离连接算法[J]. 计算机科学, 2022, 49(1): 95-100) (CCF B)
2021
2020
2019
Tianfu He, Jie Bao, Sijie Ruan, Ruiyuan Li, Yanhua Li, Hui He, Yu Zheng. Interactive Bike Lane Planning Using Sharing Bikes's Trajectories[J]. IEEE Transactions on Knowledge and Data Engineering, 2019, 32(8): 1529-1542. (TKDE, CCF A) (EI: 20203008963315; SCI: 000546878300007)

Ruiyuan Li, Sijie Ruan, Jie Bao, Yanhua Li, Yingcai Wu, Liang Hong, Yu Zheng. Efficient Path Query Processing over Massive Trajectories on the Cloud[J]. IEEE Transactions on Big Data, 2018, 6(1): 66-79. (TBD, CCF C) (EI: 20183705794374; SCI: 000521994000004)
2018
2017
Ruiyuan Li, Sijie Ruan, Jie Bao, Yanhua Li, Yingcai Wu and Yu Zheng. Querying Massive Trajectories by Path on the Cloud[C]//Proceedings of the 25th ACM SIGSPATIAL International Conference on Advances in Geographic Information Systems. 2017: 1-4. (Short Paper, ACM SIGSPATIAL 2017). [poster] (EI: 20180504684470)


Ruiyuan Li, Sijie Ruan, Jie Bao and Yu Zheng. A Cloud-based Trajectory Data Management System[C]//Proceedings of the 25th ACM SIGSPATIAL international conference on advances in geographic information systems. 2017: 1-4. (Demo Paper, ACM SIGSPATIAL 2017). (Best Demo Award Runners Up!) [poster] (EI: 20180504684489)

LI Rui-yuan, HONG Liang, ZENG Cheng. Cross-category Recommendation Based on Collaborative Filtering in Multi-level Biclusters. Journal of Chinese Computer Systems, 2017, 38(4): 657-663 (in Chinese). (李瑞远,洪亮,曾承. 多层聚簇中基于协同过滤的跨类推荐算法[J]. 小型微型计算机系统, 2017, 38(4): 657-663.)
Before
Jie Bao, ‍‍Ruiyuan Li‍‍, Xiuwen Yi, Yu Zheng. ‍‍Managing Massive Trajectories on the Cloud[C]//Proceedings of the 24th ACM SIGSPATIAL International Conference on Advances in Geographic Information Systems. 2016: 1-10. (ACM SIGSPATIAL 2016) (Slides) (EI: 20170503316408)

Junbo Zhang, Yu Zheng, Dekang Qi, ‍‍Ruiyuan Li‍‍, Xiuwen Yi. ‍‍DNN-Based Prediction Model for Spatial-Temporal Data[C]//Proceedings of the 24th ACM SIGSPATIAL international conference on advances in geographic information systems. 2016: 1-4. (Demo Paper, ACM SIGSPATIAL 2016) [Demo]. An extended version in arxiv: https://arxiv.org/abs/1701.02543, Chinese Version

Yu Zheng, Xiuwen Yi, Ming Li, ‍‍Ruiyuan Li‍‍, Zhangqing Shan, Eric Chang, Tianrui Li. Forecasting Fine-Grained Air Quality Based on Big Data[C]//Proceedings of the 21th ACM SIGKDD international conference on knowledge discovery and data mining. 2015: 2267-2276. (KDD'15, CCF A). (EI: 20160301811492)
Community Service
Reviewer:

TIST; Journal of Software(软件学报); TKDE

WWW 2017, 2018; KDD 2017, 2019; AAAI 2018; SIGIR 2018; CIKM 2017, 2018; SIGSPATIAL 2018; DASFAA 2020, 2021; MDM 2022

Program Committee Member:
Operation
Wechat Official Accounts:st_lab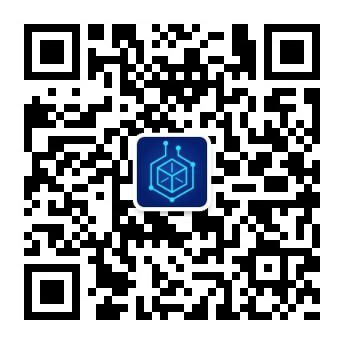 发表评论